The Fifth Plenum of the 17th Central Committee of the Communist Party of China has decided to point out "Sticking to the "people first" principle, establish a comprehensive, coordinated and sustainable development concept, and promote the comprehensive development on economic, social, and human." Putting into full play of the enthusiasm of female employees is the necessary way to fully implement the Party's women's policies and promote sustainable development.
To this end, Southeast Corporation has incorporated the implementation of the conference spirit and the strengthening of women's work into its overall goal. On the eve of International Working Women's Day, in order to liven up the cultural life of female employees, taking the celebration of International Working Women's Day as an opportunity to promote traditional virtues and promote new trends of the times. The Union presented roses and chocolates to each female compatriot to celebrate the ceremonial International Working Women's Day.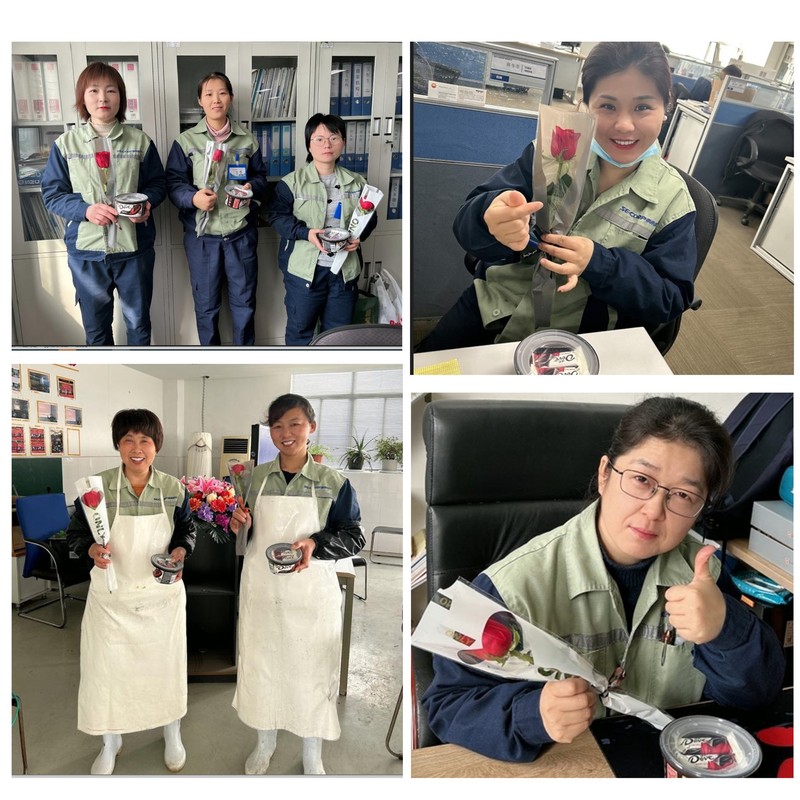 On weekdays, female compatriots are busy with work, and on their weekly rest days, they spend all their time on children and housework, without having their own time. Therefore, the company considers giving everyone a free time to spend. Female employees take a half day off, allowing them to choose freely to go shopping and buy, get a beauty treatment, have afternoon tea, or travel in the library to have a holiday without worries. Everyone also cherishes this half day and arranges half day activities one after another. Through this half day of free activities, the female compatriots in Southeast Corporation feel the full care of the company. We believe that in the future work, they will work harder and devote themselves to working with better enthusiasm, striving for a better tomorrow for Southeast Corporation!